Cats are still proving to be a mystery to me……I'm very friendly to them, but no matter what I do they don't seem to want to play, in fact they can be quite rude!
What I also don't understand is how they're allowed to have such sharp claws?  When I was a little puppy I had really sharp claws, but no-one seemed to be happy about that.
Mum used to try and file them, that was not fun! (for either of us!).  Since I've been running and walking with mum for the last few months, it seems I don't need my nails filing anymore.  If cats are outside playing lots, how come they still have such sharp claws?  I can even feel their claws through my vast layers of fur!
I'm learning (the hard way), to tread carefully with them……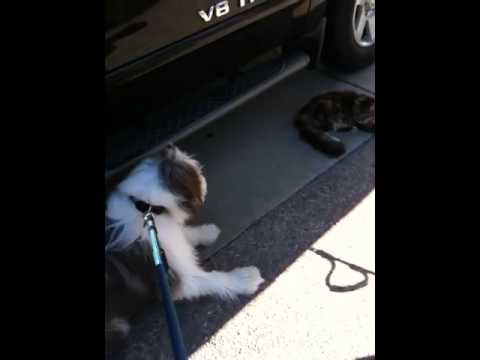 I'm a brave puppy though, so I keep on trying when I meet another cat…..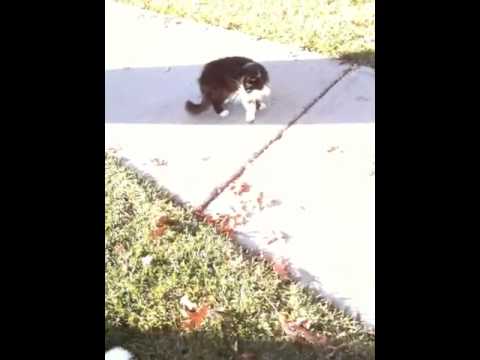 Maybe I should just give up?