Do I really still need a Dog Crate?
I think I'm done with this Dog Crate, I believe some dogs like crates and think they're like a cave, well not me!……When I have to go in the crate I'm pretty good, but that doesn't mean I like it…..Mum still has to lure me in there with a treat…..
So far, my plan is working and I'm slowly convincing Mum and Dad I don't need it, I don't have to sleep in it at night now, I also now get to sit in my bed in the car with my harness on…..
I can't think of any other time I need it…….when mum goes out I can just potter around the house, I can be trusted!  What kind of mischief could I possibly get into…..
 Time to dismantle the crate, I think……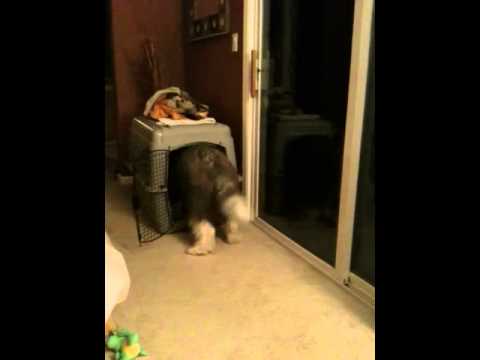 PDF5ZX4S68YR