I'm really enjoying Xmas time…..I'm even getting new toys BEFORE Xmas!  That's because I can make a toy out of nearly anything….
Mum and Dad had been busy wrapping up all the presents (I've got my paws crossed there's one for me, I've been good and don't want to be left out! :)).  When they'd finished, I noticed that there was an empty roll from the wrapping paper….ohhhh, I could put that to good use, no need to put that in the recycling bin, I can cut out the middle man……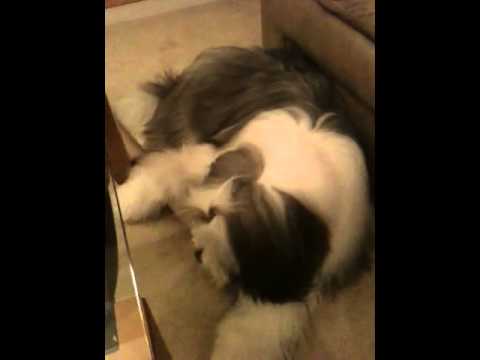 I thought I'd take the opportunity to try my luck and see if I could play with this new toy on the sofa!
 Well, it is Xmas, so you never know….:)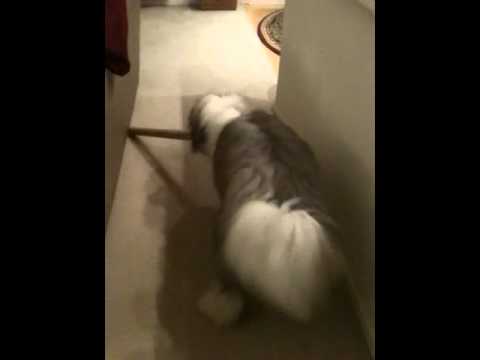 It's kind of awkward to walk around with this in my mouth, but I got it figured out quickly!