Yep, you read it correctly!!  SNOW!!  I live in the Bay Area of California and Dad said I wouldn't get to see snow here.  I've been seeing all my pals online playing in the snow and just dreaming I could join in.  Even last weekend the family went to play in the snow, but I couldn't go.
I don't normally read the paper, but I did a double take when I saw the headline this week……..
I quickly turned to the back page, the actual weather section and yep, it was there too…….
Maybe this could be me?
It looks like the snow gets stuck to your coat though, hmmmmmm I don't like anything stuck to my coat! Anyway, it could be fun……
I haven't ever seen snow, the closest I've come is Hailstones. We got some of them last week and it was actually pretty scary!! (I made the little video go faster so it didn't take so long to view, I didn't realise Mum's voice would go faster too, it's kinda funny, so I kept it in!   Tee hee).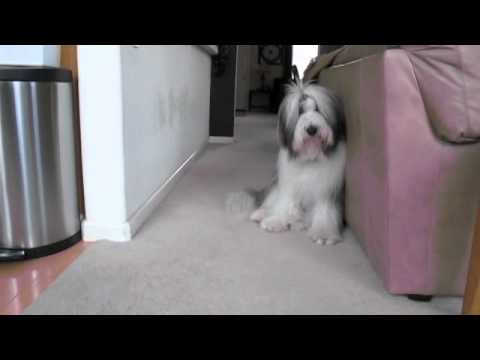 Mum said that if we get snow if will float to the ground, not be pelted from the sky like the hail.  Ok, that's good!!  I really hope the snow comes!
Let it snow, let it snow, let it snow!