For the past few weeks I've been very puzzled by the behaviour of a certain Bird.
Every day it comes to our house and it tries to get in – at least that's what I think it's trying to do?  I'd be happy to play with it outside, cos Mum said it's not allowed in – but it always flies away when I run up to it…..
Mum's tried putting the blind down, but now he just flies at the high window – I'm worried the Bird will hurt itself.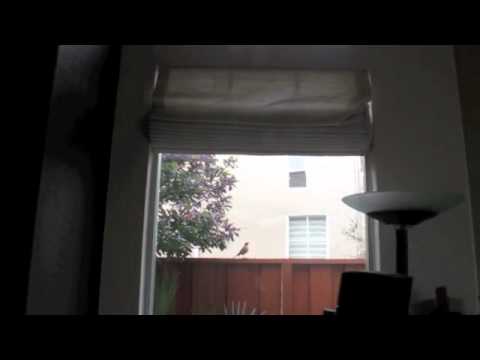 When I was  a little puppy I ran into the glass door one day and it hurt – I don't do that anymore!  I don't know how to tell the Bird not to do it?  Silly thing…..