Yep, you read it correctly – I had 3 play dates in 3 days!!  I had sooooo much fun, but Oh boy –  I'm so tired!!
First of all on Friday my little friend Charlotte came to visit Me (oh, sorry, Me and Mum) – she's just turned 1 and she's crawling around lots – She's so much fun for me to play with now!
Mum took this short video below of me teaching her to tap on the window – Mum says it's unbelievably cute!!  Well, of course it is – it's starring Charlotte and I – Tee Hee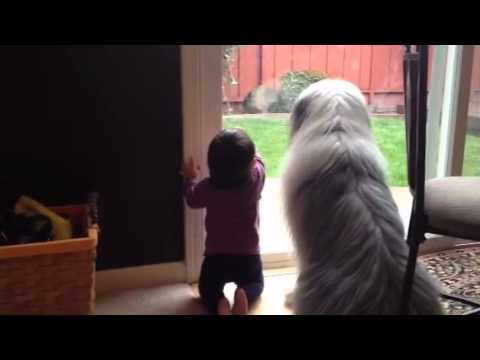 On Saturday I went with Mum and Dad to visit my Doggy friend Sadie.
Finally, on Sunday I hung out with Cosmo (next door) while Mum and Dad went to see the 49ers play – Mum's first ever American Football game!
I don't understand Football, so I was happy to stay behind and play with Cosmo!