This week's rule comes from my good pal Daisy….
Daisy is like a lot of you, she's really good at Mischief – last week she decided to come clean about her faking!!  Ok, more like her Mum busted her
As she suggested, I thought we needed to have it in my Mischief Masterclass – tab dah
Introducing Rule No. 8 (especially for Daisy) – THE FAKER !!
Now, this rule is all about TIMING – if you get it perfect, you'll get away with it – Unfortunately, Daisy had a few issues with the timing – so she got busted!!  Doh!!
Oh, but it doesn't end there…..
And finally……
This is especially useful when they want to take you out in the cold late at night to go potty, just because they're finally ready to go to bed – I think you might enjoy this little clip.  See, I was even Mischievous way back then (even as a little puppy)….. Tee Hee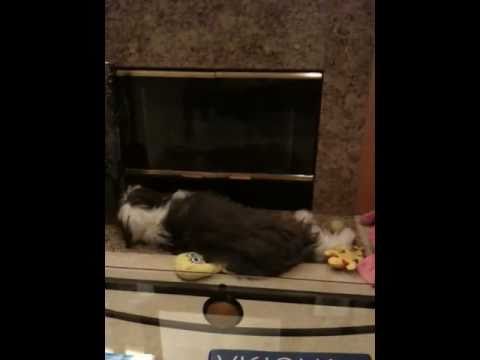 I'm in the Monday Mischief Blog Hop -
GRAB THE BUTTON – Just copy the code below
<div align="center"><a href="http://snoopysdogblog.com/" title="Snoopy's Dog Blog"><img src="http://3.bp.blogspot.com/-cXIn256AHbY/Trhi0uYkG0I/AAAAAAAAAV8/06Sm33olJaw/s1600/Bloghop.jpg" alt="Snoopy's Dog Blog" style="border:none;" /></a></div>
Want to join in the Monday Mischief fun too? Just click on the link below and connect your post -
Even if you're 'Non-mischievous' you can join in too – anything Pet related is cool !! I can't even imagine not being a Mischief Maker – Tee Hee