I'm normally Chief Mischief Maker in our house – a title I quite like!!
However, this week, Mum was up to Mischief and she really scared me!!
On Monday morning we had a problem with the electric coming into the house and lots of things weren't working.
Mum decided that whilst the Men were trying to fix it outside, she needed a coffee.
She forgot the microwave wasn't working – this is how she makes her coffee – Dad doesn't understand why she likes instant coffee as he's American – but I digress!!
She decided she could heat the water up in the coffee maker and then add her coffee – she went off after she'd started it and then all chaos broke out!!
I was really scared, I'm good with lots of strange noises, but this was one I hadn't heard and really didn't like!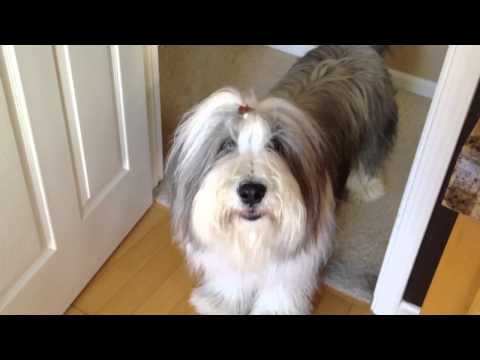 When Mum realized why I was upset at the coffee machine, she couldn't help laughing at me – I think she's trying to learn how to be a Mischief Maker too?  
Do you have a scary coffee machine in your Kitchen too?
I'm in the Monday Mischief Blog Hop -
GRAB THE BUTTON – Just copy the code below
<div align="center"><a href="http://snoopysdogblog.com/" title="Snoopy's Dog Blog"><img src="http://3.bp.blogspot.com/-cXIn256AHbY/Trhi0uYkG0I/AAAAAAAAAV8/06Sm33olJaw/s1600/Bloghop.jpg" alt="Snoopy's Dog Blog" style="border:none;" /></a></div>
Want to join in the Monday Mischief fun too? Just click on the link below and connect your post -
Even if you're 'Non-mischievous' you can join in too – anything Pet related is cool !! I can't even imagine not being a Mischief Maker – Tee Hee