Remember my buddy Casper who came to visit the other week?
Well first of all, I need to apologise, as his name is actually Kasper – I should have checked his tag – but hey, we were having too much fun –  sorry!
Well, the other day Dad came home and he brought a present for me – you guessed it, Kasper sent me my very own Lamb!  It's official name is Lamb Chop – but I think I'm gonna name him Lamby!!
I gave Lamby the official tour of the house and the garden and he's settling in really well – we're having lots of fun!!
Here's a little video I made of the tour….. Mum says we're just TOO cute together!!  Huh?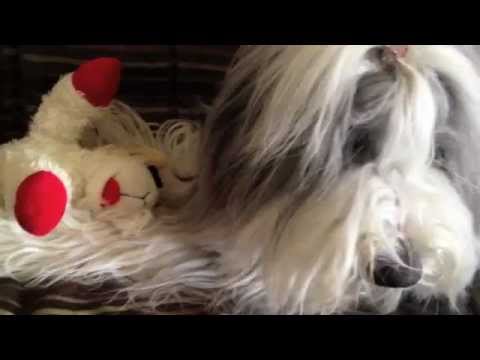 I'm a Sheep Herding Dog who's now got my very own Sheep!!  Yay – Thank you Kasper