I have a very important rule of Mischief to share with you today in my Mischief Master Class
Introducing RULE NO. 13 – DON'T BE PUT OFF BY YOUR ACCOMPLICE BEING A GOODY TWO SHOES
I'm trying really hard to train Cosmo in the 'Art' of Mischief – but I have to tell you, it's quite a struggle – he's a bit of a Goody Two Shoes – but I won't give up on him and I can't worry that he's making me look bad….
Let me explain -
We've had a few really nice and warm, sunny days.  This has meant Mum's been working on her computer in the garden -
I wasn't going to miss the opportunity to play with her socks she left on the sofa when she popped into the house -
I mean, us Mischief Makers are always on alert for a good opportunity…..right?!
Haha – I gave Mum a really good run around the garden – whilst Cosmo was sucking up to her – doh!!  I thought you were my accomplice buddy?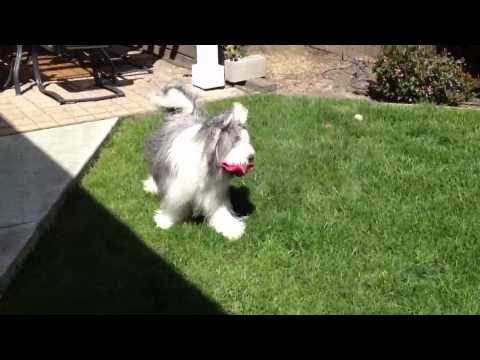 I'm in the Monday Mischief Blog Hop -
GRAB THE BUTTON – Just copy the code below
<div align="center"><a href="http://snoopysdogblog.com/" title="Snoopy's Dog Blog"><img src="http://3.bp.blogspot.com/-cXIn256AHbY/Trhi0uYkG0I/AAAAAAAAAV8/06Sm33olJaw/s1600/Bloghop.jpg" alt="Snoopy's Dog Blog" style="border:none;" /></a></div>
Want to join in the Monday Mischief fun too? Just click on the link below and connect your post -
Even if you're 'Non-mischievous' you can join in too – anything Pet related is cool !! I can't even imagine not being a Mischief Maker – Tee Hee