Hey Everyone, we all know Dogs Rock, Right?!  Today I'm going to be hosting an awesome Giveaway!!
Whilst I was at Blogpaws I got to test out the new Bret Michaels Dog Gear range that PetSmart has just launched – Yay, no more Girlie stuff for me!!  Tee Hee
I got to browse some of the range…..
Here's a video of me trying on one of their Cool Jackets – slight problem…..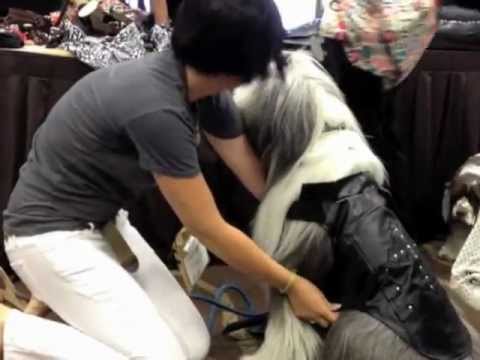 Yep, I'm too much Dog for the largest size – even when I breathed in Mum couldn't fasten it – sigh!
However, they did have some really cool hair clips – If I have to wear one, I'm gonna wear one with flameson it!!  AND They had some really cool toys….. See in this video how much fun I had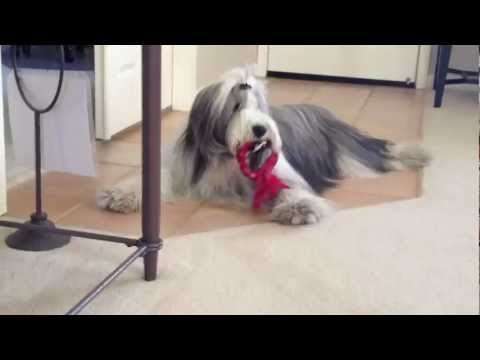 I love the range so much I want to share it! I have some awesome things to Giveaway to some lucky winners:
- A Bret Michaels Dog Collar & Matching Lead,
- A Bret Michaels Dog Food Bowl
- AND $30 in PetSmart Gift Cards
Yay!! So Doggies (and maybe even Cats) you can get some really cool stuff that you're gonna Rock!!  There's lots to choose from!!
I'm going to offer these prizes globally so everyone can join in
To enter you just need to leave a comment and tell the Rafflecopter, below, that you did – you can also get some bonus entries if you like too!
 Yay
The contest runs until 12.01 AM Jul 19th EST – I will announce the winners on Friday Jul 21 – Good Luck!
I'm also announcing the winner of Last Week's Custom Collar and Lead Giveaway (winners are picked using random.org) – Thanks to everyone who entered – And The Winner is….
MARY HONE
Mary is Mum to two wonderful Dogs, Roxy and Torrey and can be found at Desert Raven Art and Roxy The Traveling Dog – Congratulations Mary – I will pass on your email to Candy at Sweetkeeps so she can contact you directly
Before I go – Next week I'm going to be Giving Away a seriously cool Bret Michaels Dog Bed – Woohoo!!
PS – I was not compensated for this post – PetSmart kindly provided the prizes for the Giveaway, all opinions are mine (and my Mum's)