I recently had my little friend Charlotte over for a play date!!  She's awesome and I think she'd also like to be a little Mischief Maker….
She decided to wear her shoes that make a squeaky noise every time she walks for our play date – now that's Mischief for sure!!
I wasn't going to let her 'Out-Mischief' me though – when we were playing fetch – I made sure to teach her to say Please before I would give her the toy back again!!  Tee Hee
Check out this little video – Enjoy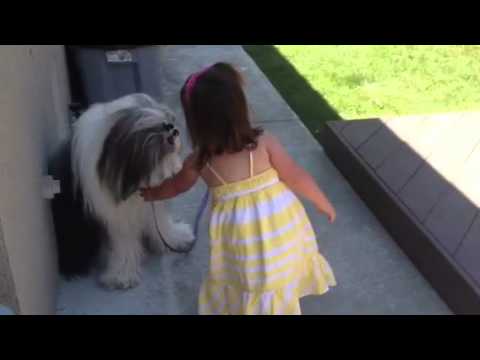 I hope you've all been up to plenty of Mischief too!!
I'm in the Monday Mischief Blog Hop -
GRAB THE BUTTON – Just copy the code below
<div align="center"><a href="http://snoopysdogblog.com/" title="Snoopy's Dog Blog"><img src="http://3.bp.blogspot.com/-cXIn256AHbY/Trhi0uYkG0I/AAAAAAAAAV8/06Sm33olJaw/s1600/Bloghop.jpg" alt="Snoopy's Dog Blog" style="border:none;" /></a></div>
Want to join in the Monday Mischief fun too? Just click on the link below and connect your post -
Even if you're 'Non-mischievous' you can join in too – anything Pet related is cool !! I can't even imagine not being a Mischief Maker – Tee Hee