My Beardie buddy Cosmo (who lives next door) never used to be very good at Mischief – or maybe he was just a little shy and left it all to me – but he's starting to show his real Mischief skills now…..
Mum takes both of us running with her in the mornings – we're both pretty good – but Cosmo does this thing when we're getting near to home where he dives onto someone's grass and starts messing about – no idea why he does it but it's pretty funny!!
Mum took a video of him a few weeks back -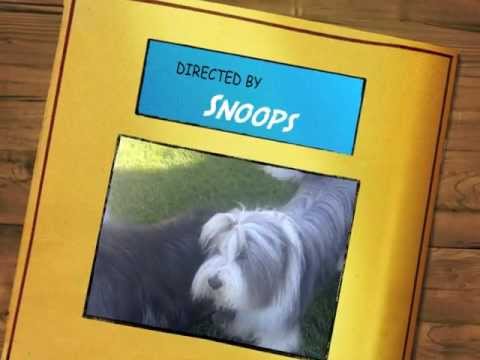 Since the video was taken he's been wearing my old harness, which seemed to stop him doing it for a while.  However, this week he's been practicing again and I think he'll be up to speed soon!!  Tee Hee
Great Mischief Buddy!!
I'm in the Monday Mischief Blog Hop -
GRAB THE BUTTON – Just copy the code below
<div align="center"><a href="http://snoopysdogblog.com/" title="Snoopy's Dog Blog"><img src="http://3.bp.blogspot.com/-cXIn256AHbY/Trhi0uYkG0I/AAAAAAAAAV8/06Sm33olJaw/s1600/Bloghop.jpg" alt="Snoopy's Dog Blog" style="border:none;" /></a></div>
Want to join in the Monday Mischief fun too? Just click on the link below and connect your post -
Even if you're 'Non-mischievous' you can join in too – anything Pet related is cool !! I can't even imagine not being a Mischief Maker – Tee Hee