I've always been up for some fun – even the first time I met my buddy Cosmo (who lives next door) – I was a lot smaller than him and looked quite a lot different to how I look now – but I was full of fun!!
Mum found this video the other day – can you believe it's me?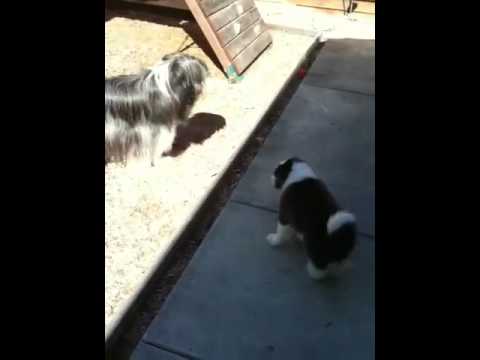 I wonder if other pups and kitties looked a lot different when they were young too?
Have a fun weekend