You know me, I like to get up to FUN and MISCHIEF whenever I can!!  Sometimes my buddy Cosmo can be a bit boring – all I wanted to do was play chase and  he wouldn't play - doh!
And guess who came by just at that moment?  You got it – the trusty old UPS man!!  Game on!!
Check out this little video of my fun game!!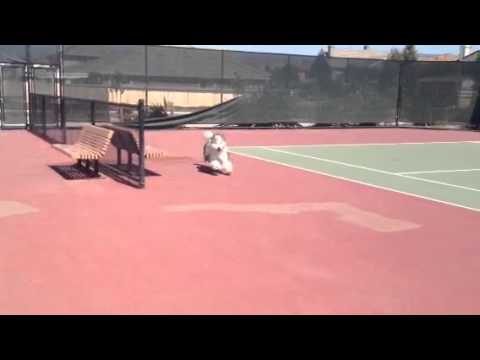 Has anyone else ever played chase with the UPS Guys?
PS – The Mischief Master Class Book is coming along really well, the ebook version is nearly finished and the paperback is not far behind – So we're on target for Christmas!!  Woohoo!!
I'm in the Monday Mischief Blog Hop -
GRAB THE BUTTON – Just copy the code below
<div align="center"><a href="http://snoopysdogblog.com/" title="Snoopy's Dog Blog"><img src="http://3.bp.blogspot.com/-cXIn256AHbY/Trhi0uYkG0I/AAAAAAAAAV8/06Sm33olJaw/s1600/Bloghop.jpg" alt="Snoopy's Dog Blog" style="border:none;" /></a></div>
Want to join in the Monday Mischief fun too? Just click on the link below and connect your post -
Even if you're 'Non-mischievous' you can join in too – anything Pet related is cool !! I can't even imagine not being a Mischief Maker – Tee Hee