Thank you all so much for your lovely comments wishing me well at the vets the other day.
The good news is we now know that I've been limping due to a partial tear of my ACL.
I can't imagine how I did it!  Tee Hee
Mum said it was probably caused by too much mischief?  Huh?
In this little video you can see me busy causing mischief at work protecting my family from the lawn mower on the other side of the fence!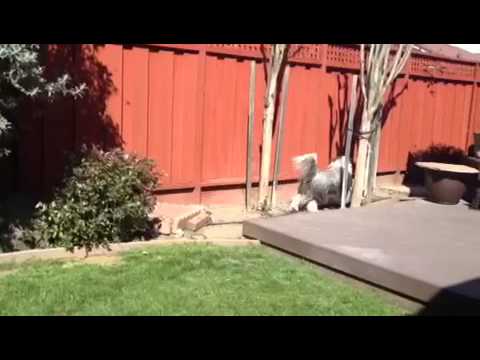 Does anyone else get accused of mischief when you're actually working really hard?
I'm in the Monday Mischief Blog Hop -
GRAB THE BUTTON – Just copy the code below
<div align="center"><a href="http://snoopysdogblog.com/" title="Snoopy's Dog Blog"><img src="http://3.bp.blogspot.com/-cXIn256AHbY/Trhi0uYkG0I/AAAAAAAAAV8/06Sm33olJaw/s1600/Bloghop.jpg" alt="Snoopy's Dog Blog" style="border:none;" /></a></div>
Want to join in the Monday Mischief fun too? Just click on the link below and connect your post -
Even if you're 'Non-mischievous' you can join in too – anything Pet related is cool !! I can't even imagine not being a Mischief Maker – Tee Hee