As a lot of you know I consider myself a Master of Mischief!
I've been working on my mischief skills my whole life – Mum even found a great puppy mischief video last week that she'd forgotten, which I'll have to share with you another day….
Anyway, I decided to give Jane and George, the Beagles, some extra mischief training when they were here – I wasn't even charging for this!
Do you think they appreciated it?!
Do you think they sat still and took notes?
I still believe everyone has the potential to become a master of mischief, but some take a lot more patience and training than others!
I hope you enjoy this video, and if it helps you improve your mischief skills, then I'll think all my efforts are worthwhile – cos they sure were wasted on those Beagles!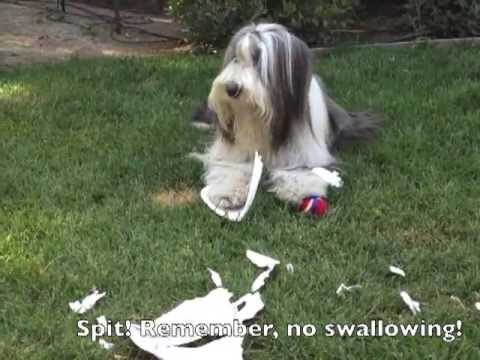 I'm in the Monday Mischief Blog Hop -
GRAB THE BUTTON – Just copy the code below
<div align="center"><a href="http://snoopysdogblog.com/" title="Snoopy's Dog Blog"><img src="http://3.bp.blogspot.com/-cXIn256AHbY/Trhi0uYkG0I/AAAAAAAAAV8/06Sm33olJaw/s1600/Bloghop.jpg" alt="Snoopy's Dog Blog" style="border:none;" /></a></div>
Want to join in the Monday Mischief fun too? Just click on the link below and connect your post -