Do you have a buddy who you love dearly, but who can be oh so embarrassing?!
I do, Cosmo has this mischief thing he does whenever he hears sirens, normally he contains himself to his house or garden, however, the other day we were out at the park and he just started!
I was wondering what was going on, then I was checking around to see if any girlies were watching us.  Cosmo thinks he's great at Karaoke, but I'd really have to disagree with him!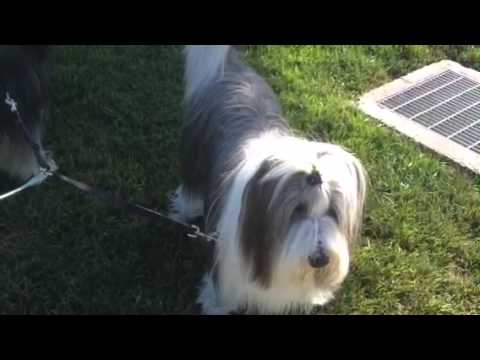 Do you ever break into song in public?!  Or maybe you too have a friend who does it?
I'm in the Monday Mischief Blog Hop -
GRAB THE BUTTON – Just copy the code below
<div align="center"><a href="http://snoopysdogblog.com/" title="Snoopy's Dog Blog"><img src="http://3.bp.blogspot.com/-cXIn256AHbY/Trhi0uYkG0I/AAAAAAAAAV8/06Sm33olJaw/s1600/Bloghop.jpg" alt="Snoopy's Dog Blog" style="border:none;" /></a></div>
Want to join in the Monday Mischief fun too? Just click on the link below and connect your post -