I have the coolest little friend Charlotte!  She's just two years old, so as I'm three I like to show her the ropes!
She came over to my house for the day a few weeks ago so I decided I'd play a little mischievous joke on her and hide her purse, unfortunately I got busted!  Doh!
Check out this little video of what happened!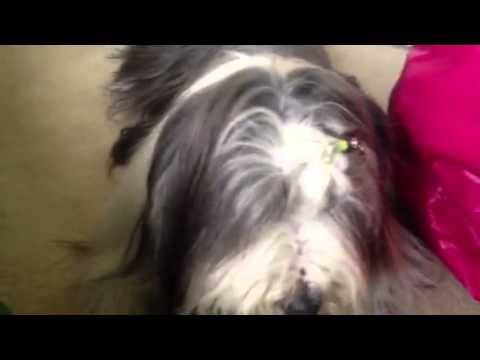 Do anyone else's mischief plans go a bit wrong sometimes?
Hope everyone's been having lottsa mischievous fun too!
I'm in the Monday Mischief Blog Hop -
GRAB THE BUTTON – Just copy the code below
<div align="center"><a href="http://snoopysdogblog.com/" title="Snoopy's Dog Blog"><img src="http://3.bp.blogspot.com/-cXIn256AHbY/Trhi0uYkG0I/AAAAAAAAAV8/06Sm33olJaw/s1600/Bloghop.jpg" alt="Snoopy's Dog Blog" style="border:none;" /></a></div>
Want to join in the Monday Mischief fun too? Just click on the link below and connect your post -