You may have seen on my friend Alfie's Blog that his humans came all the way from England to California to visit me!   Ok, they probably didn't 'just' come to meet me, but I did get to meet up with them, which was pawsome!
They even brought me a gift from Alfie!  He went to the effort of customizing it before he sent it!
Dad decided to do some mischief on me when we met up and make me choose between a bowl of chicken at the Forge in the Forest (my favorite doggie restaurant in Carmel) and the guard from Alfie…..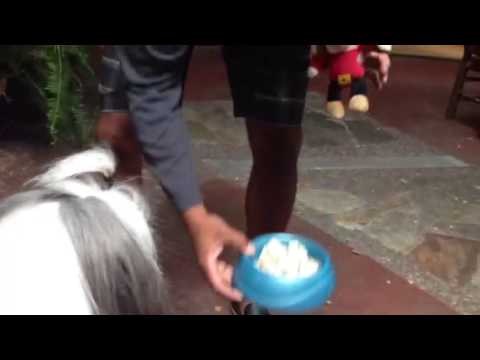 He couldn't catch me out, I knew the guard was here to stay and I'd get it later anyway!
When I was playing with the guard back at home, he had a little accident and got injured – ooops!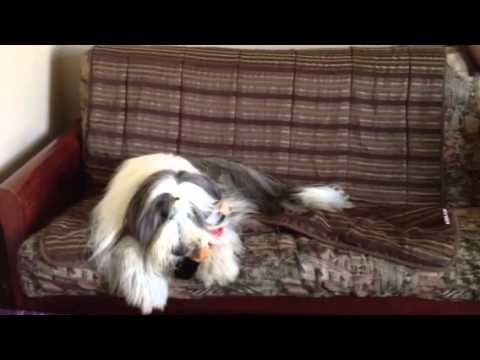 My new guard is gonna help me with border patrol, yeah maybe he would benefit from being able to see, but I think he has excellent hearing and can hear a Squirrel a mile off!
Anyone else been up to mischief this week?
I'm in the Monday Mischief Blog Hop -
GRAB THE BUTTON – Just copy the code below
<div align="center"><a href="http://snoopysdogblog.com/" title="Snoopy's Dog Blog"><img src="http://3.bp.blogspot.com/-cXIn256AHbY/Trhi0uYkG0I/AAAAAAAAAV8/06Sm33olJaw/s1600/Bloghop.jpg" alt="Snoopy's Dog Blog" style="border:none;" /></a></div>
Want to join in the Monday Mischief fun too? Just click on the link below and connect your post -