They finally decided to come back from their fishing trip!
I gave them the whole 'I've been so sad routine' to get extra cuddles, but the truth is I had a blast at Cosmo's house next door!
They weren't very lucky with the fishing (which made Mum happy!)
But they did get to hang out with a Bear on the trip!
My Mum has never seen a Bear before and this one just came wandering through the complex they were staying at….
First of all my Mum saw it and thought "Oh how cute, there's a Bear" and thought it looked very much like Leroy and Sherman the Brown Newfoundlands co-hosts of this blog hop! – Then she suddenly realized it wasn't Leroy or Sherman and yelled to everyone else who'd already got into the car "OMD it's a Bear!"
I gather there was a lot of excitement to follow, especially when they drove around the corner and saw it again.  It was really close to some children walking their little dog across the street and a man who was walking just by it and didn't realize!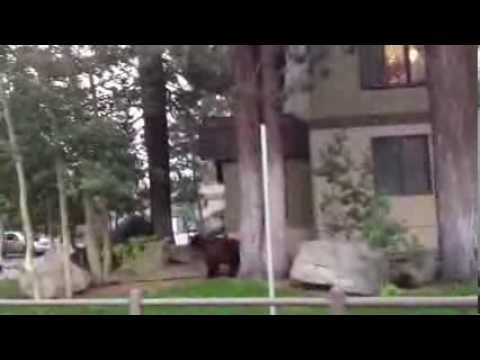 So I guess I missed all the mischief from the Bear, and I sure won't be telling Mum about the mischief Cosmo and I got up to!
Have you ever seen a Bear in real life?
I'm in the Monday Mischief Blog Hop -
GRAB THE BUTTON – Just copy the code below
<div align="center"><a href="http://snoopysdogblog.com/" title="Snoopy's Dog Blog"><img src="http://3.bp.blogspot.com/-cXIn256AHbY/Trhi0uYkG0I/AAAAAAAAAV8/06Sm33olJaw/s1600/Bloghop.jpg" alt="Snoopy's Dog Blog" style="border:none;" /></a></div>
Want to join in the Monday Mischief fun too? Just click on the link below and connect your post -