Have you ever heard of a Doggie Dip Day?  I'd seen a few of my friends enjoying a day at their local swimming pool, but our pool had never done it – until a couple of weeks ago!
Woohoo! Mum made sure I was brushed out the day before (loose hair and water don't work out well together!) and we headed off.  Mum was really happy it was a lovely, hot day, perfect for a splash!
By the time I got in, I was a little nervous……
Mum took these little videos of me cautiously having fun at the pool, in the second one you'll see how well I did at getting the little girls wet!  Tee Hee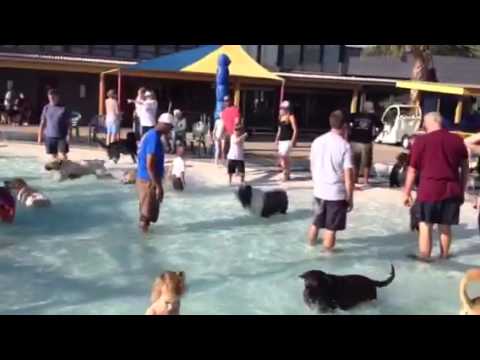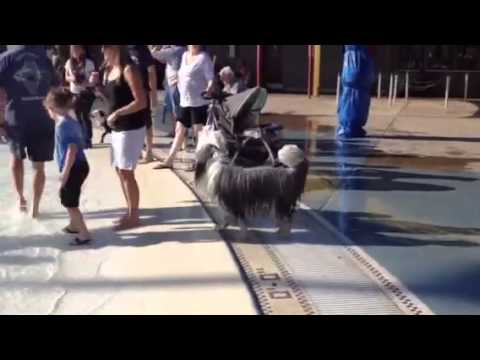 I wonder what other mischief everyone's been up to?
I'm in the Monday Mischief Blog Hop -
GRAB THE BUTTON – Just copy the code below
<div align="center"><a href="http://snoopysdogblog.com/" title="Snoopy's Dog Blog"><img src="http://3.bp.blogspot.com/-cXIn256AHbY/Trhi0uYkG0I/AAAAAAAAAV8/06Sm33olJaw/s1600/Bloghop.jpg" alt="Snoopy's Dog Blog" style="border:none;" /></a></div>
Want to join in the Monday Mischief fun too? Just click on the link below and connect your post -