PAPERBACK & EBOOK ARE AVAILABLE ON AMAZON!
Available on all local Amazon sites.
 Why write a book about Mischief?
Ever wondered how to become a Master of Mischief? Had a great Mischief plan, only to be discovered at the last second? Been blamed for some Mischief when it wasn't even you? Witnessed awesome Mischief and wished you'd thought of that?
"Snoopy (that's me!), the Bearded Collie Therapy Dog, became known globally as a Master of Mischief by the age of 2! Yes, even Therapy Dogs can be good at Mischief!
Through his humorous, yet thorough, full color Master Class, Snoopy and his buddies reveal the secrets and share the amusing tales of the path to becoming a true Master of Mischief!"
A Master Class like no other!
This book is rated 'G' – as in 'Great' for humans and animals of all ages!! Enjoy
 Do you know someone who would enjoy this book?
I include lots of important lessons and rules from my own Mischief experience (It's vast! Tee Hee), as well as stories from some of my other fellow Mischief Makers (see the full list below)
Guess what?  It's not even just Dogs who are Mischief Makers, I've even included some Cats ….. AND ….. a Turtle!!
The book includes over 100 great photos as well as a number of fun videos!!
Want to check out the book trailer?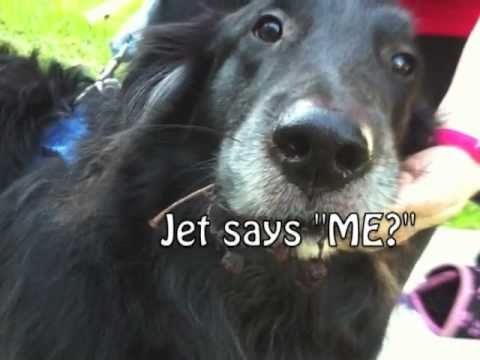 Mischief Master Class Book 
The book is available as both an ebook (available in all popular formats) and in Paperback (both  versions  available through Amazon).  The paperback will be available any day now!
THE BOOK IS AVAILABLE ON ALL AMAZON STORES, NOT JUST THE USA, JUST CHECK YOUR LOCAL AMAZON STORE, THE PRICE IS CONVERTED TO YOUR LOCAL CURRENCY.
Here's the paperback cover:
Wondering how you can read an Amazon Kindle ebook without a Kindle device?  You can read Amazon Kindle ebooks on Tablets (iPad, Android Tablet, Windows 8),  Computers (Windows 7, Windows 8, XP, Vista and MAC), Smartphones (iPhone, iPod Touch, Android) – just click the hyperlink for instructions.
BUY NOW – THE PAPERBACK VERSION IS CURRENTLY DISCOUNTED ON AMAZON.COM!
**Please send any questions to snoopy@snoopysdogblog.com**
50% of net proceeds will be donated to Therapy Dog Support Charities.
If you enjoy the book, please leave me a review on Amazon!! Thanks
THE REVIEWS ARE COMING IN – HERE'S WHAT'S BEING SAID ABOUT THE MISCHIEF MASTER CLASS BOOK!!
"Hilarious and had lots of Golden Laughs.
It's a guarantee that will bring laughter to you too." Sugar
"Mischief Master Class is a must read, 4 Golden PAWS!" Sugar
"There's so many good mischief lessons in it. I've been doing mischief for years and I still learned a few things." Bongo
"There's some great mischief stories in it and you'll probably learn something about mischief that you can use too. Snoopy's got some awesome rules for mischief in the book." Bongo
"The book's even coming out in paperback really soon. I can't wait because I'm planning to give it to my cousin dogs for Christmas and to some of my neighbors too. When you read about my adventure in it you'll realize why I want to give it to my neighbors." Bongo
"Another great literary day!"
Jet
"You should see what Snoopy and Miss Annette did to help all of us achieve our Mischief potential. Read through the "rules", stories that will make you smile and close the last page with a bowlful of ideas and inspiration!"
Jet
"I purchased my ebook from Amazon and absolutely love it! All the mischievous pets will keep you on your toes! I would recommend this book highly.Thank you for great reading!" Gunnar Ridgeback
"This book is so fun!!! If you are a dog lover or animal lover of any type for that matter you will definitely enjoy this book! It is full of fun and funny tales from the dogs along with some awesomely funny photos and videos. There are also links to various dog blogs that you can visit if you like their story. I highly recommend this book and half the profits go to therapy dogs which is a great way to give at the holidays!" Joy
I hope you're having a Fun, Mischievous Day
Mischief Makers who are featured in the book: